We offer products designed according to affordability, quality and entertainment to be part of your children's development.
Local leadership, international vision
King Jouet is a fourth-generation, French family-owned company established in 1875, led by Philippe Gueydon. With a shareholding of 51%, PRG has created the basis for an ideal partnership between a large global group and a local historical entity.
It is the leading specialist retailer in France with large stores and an innovative format for offering the widest selection of exclusive brand toys and tailormade promotions for customers, at any time of the year.
King Jouet boasts 271 points of sale, 170 of which in France and Switzerland are direct sales. By the acquisition of Maxi Toys in 2020, a transformations process has started this year, concerning 95 stores in France adopting King Jouet model, eventually achieving a total of 366 points of sales.
New formats, new horizons
In 2019 King Jouet launched a new "urban" format with stores located in city centres, full of services and specialised in product offerings. At the same time, the company enhanced its range of traditional King Jouet destination stores by opening several Prénatal brand in-store corners.
Also 2019, King Jouet landed in the city centre of Paris, opening two stores in Rue de Rivoli and Boulevard Saint Michel. Two innovative stores offering a home delivery service and online ordering directly from digital kiosks.
The concept of suburban stores was innovated for a better shopping experience, focusing on paths where customers can move more freely while purchasing, on furniture and walls designed in neutral colours to enhance the product display, and on larger space dedicated to a more and more engaging experience.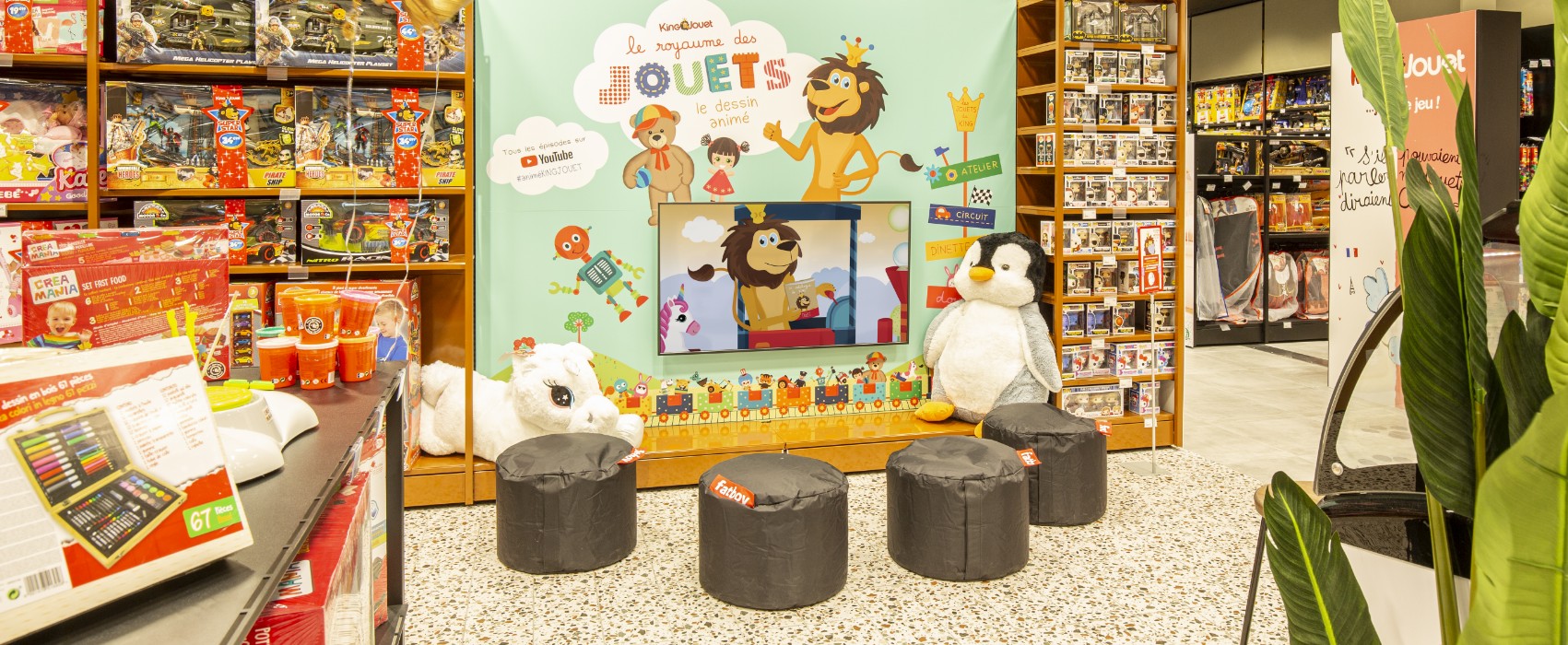 From the store to e-commerce, there and back
All activities are concentrated to promote the "web to store" and "store to web" flow (www.king-jouet.com). The King Jouet customer can purchase any product offered by the brand in any store. Also, courtesy of digital kiosks, customers can order products not present in the point of sale and collect them in store.