THE PRG WORLD
We are a Group driven by passion and responsibility, with open mind and a persistent focus on new growth and development horizons.
"Grow with Us" summarises and fully expresses our desire to envision an amazing project, day by day: growing with children and families, bringing value to their lives and their world, together with our partners.
We want to consolidate our role, through this vision, as leading Kids&family European hub, and strengthen the unique, long-lasting relationship of trust, which is already the point of reference for 31 million families.
Structure of the group: Overview
Pursuing our strategy of growth and diversification, we are currently present in 9 countries, either directly or in partnership with entrepreneurs sharing our vision and values, as well as having a deep knowledge of our markets in their relevant geographical areas.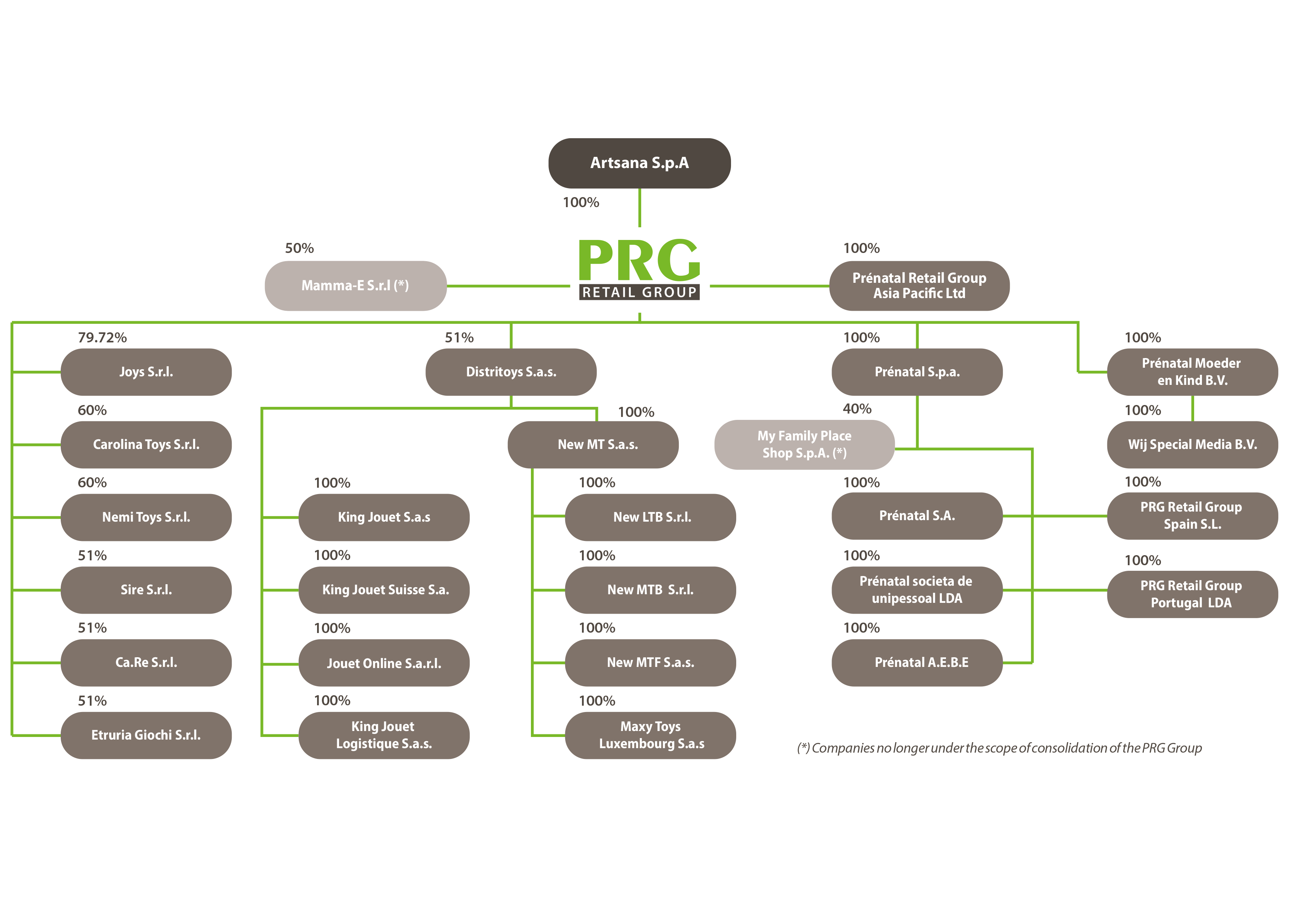 Our values:
our responsible choice
We select the best resources reliably to simplify parents' life and make it amazing and to grant new adventures to every child.
We choose products and toys with passion and expertise, evaluating the level of sustainability, value for money, innovation and functionality. The aim is to make every new birth magical, the discovery of every new toy exciting and the moment of purchase unforgettable for all, adults and children, everywhere, either in physical or virtual world.

PASSION

RESPONSIBILITY

GENEROSITY

OPEN MIND

SIMPLICITY
Our journey: since 1947, looking to the future
For almost a century we have been leaders on a journey of constant growth and development, that has led us to earn the trust from 31 million families in Italy, France, Spain, Portugal, Greece, the Netherlands, Belgium, Switzerland and Luxembourg.
Boosted by our experience and skills, we go on looking to the future to always make a difference.
1947
Prénatal opens
the first store in France
1963
The first stores open in Italy and Spain

1996
Prénatal joins the Artsana family


2015
Prénatal Retail Group is established

2016
Artsana becomes part of the Investindustrial portfolio
2017
Artsana acquires total control of PRG – Prénatal Retail Group

2020
The Dutch Prénatal Moeder En Kind is consolidated in PRG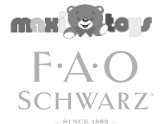 2021
Maxi Toys joins PRG
PRG signs an exclusive agreement with Three Sixty Group and brings the first FAO Schwarz store in to Continental Europe, in Milan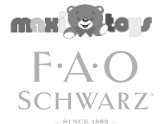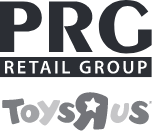 2022
PRG launches its new logo
PRG acquires Toys R Us assets in Spain and Portugal